Caffstat Beta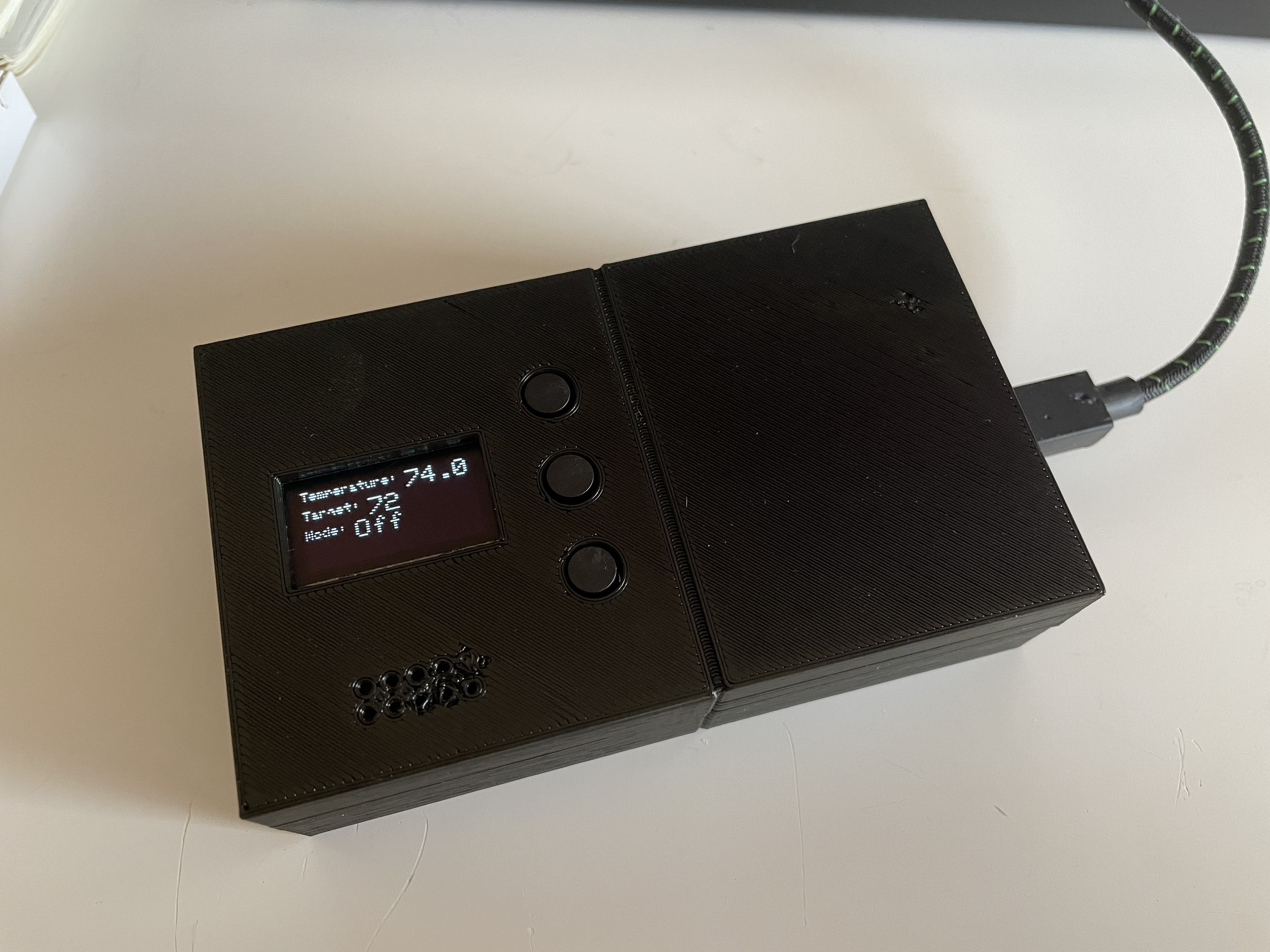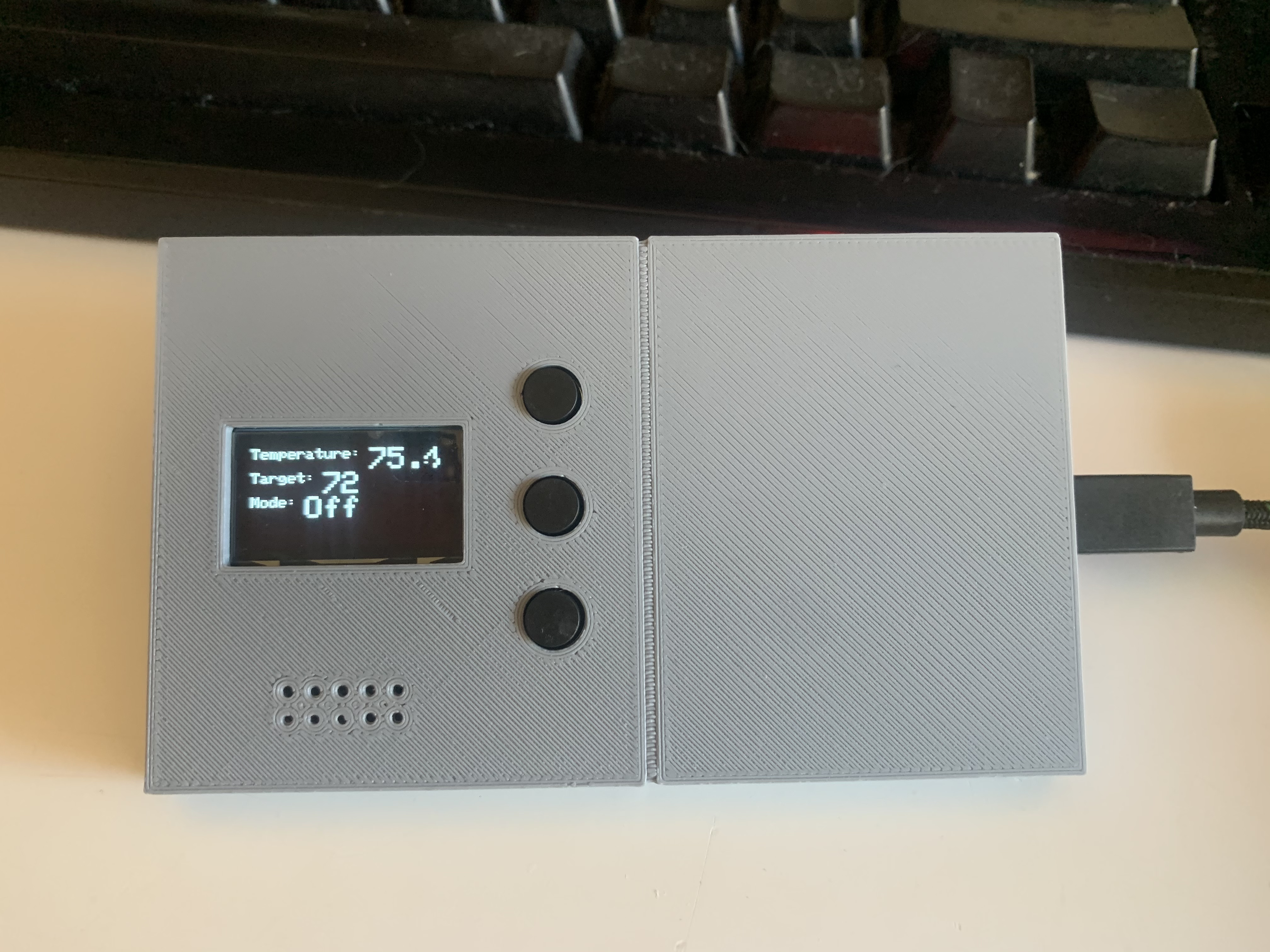 Caffstat is the first Hackable Home Thermostat.
I've posted several previous blog posts journaling the progress of this project, check out those posts here: here
Features
Key features include:
Display and buttons allow operation like a normal thermostat
Comes with pre-built integrations with Home Assistant, HomeKit, Google Home
Open sourced code & easily programmable via micro uSB
3 Relays for controlling: Fan, Heating & Cooling systems
Limitations
For the beta version, the product will still have a few limitations:
Beta version of the software. Will require frequent updates using USB & Command line
USB Power only! 10ft flat white usb cable will be included for powering
Buy one
The Beta version ships in early 2021, I am only selling a few of these boards as a test run, so get your order in quick if you are interested.
Stay in touch
If you are interested in getting updates on the progress of the project, feel free to reach out to me directly at mdl0394@gmail.com or subscribe to my email list.
Connect
Thanks for reading! If you want to stay updated feel free to follow the
RSS feed
, if you have any suggestions feel free to email me at
mdl0394@gmail.com
You could also submit your email here, and I will personally email you whenever I post new things: